The Choongs of Seremban, a golden link to UK Olympic glory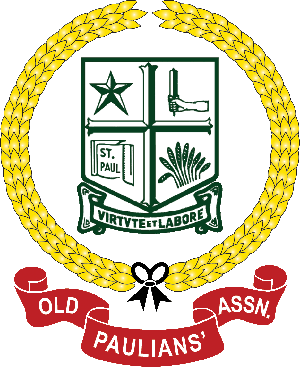 Frankie D'Cruz - August 10, 2021 (Free Malaysia Today)
Joseph Choong became an overnight hero in Britain when he won the gold medal in the modern pentathlon at Tokyo2020. (Facebook pic)
PETALING JAYA: As the name of pentathlete Joseph Choong reverberated around Britain for his gold medal feat at the Tokyo Olympics, his roots to Seremban emerged.
Joseph, 26, was the first British man to win an individual Olympic medal in the modern pentathlon since the sport's inception in 1912.
His ecstatic family members cheered from afar in Australia and England – and in Seremban, a town that has produced Olympians, with St Paul's Institution (SPI) in the mix.
The school has a long and storied history of being a Malaysian Olympics pipeline and for nurturing national and state athletes.
Joseph's paternal family have lived in the town for decades.
His father, Michael Choong Loke Onn, 53, and late grandfather, Choong Yoon Chong, were students at SPI. Both were sportsmen.
So were his Old Paulian uncles, James Choong Sze Onn and David Choong Fook Onn while his aunts, Anastasia Choong Woan Jiuan and Megan Choong Woan Ling also excelled in sports at Convent of the Holy Infant Jesus.
Joseph's younger brother, Henry, is also a modern pentathlete while their cousins are active in hockey, football and swimming in Australia.
Anastasia's son, David Chee Hoe Foong, has run the marathon in several world events.
James Choong, 63, said: "Now that my nephew is an Olympic champion, tracing his roots is meaningful.
"Seremban holds a special place in our hearts and it's even more heartwarming that the son of an old boy of SPI is now an Olympic great.
"It has been a blessing and privilege for myself, my family members and friends to have been a part of Joe's life," said James, an IT specialist in Newcastle, Australia.
On August 7, Joseph survived an unbearably tense finish to complete a double for Team GB in the modern pentathlon, taking gold in the men's event 24 hours after Kate French had won the women's competition.
Seventy-three years ago, his paternal grandfather created history. He was in the 1948 Negeri Sembilan football squad that won the Malaya Cup for the first time.
He was among eight players of the Negeri Sembilan Chinese Recreation Club who featured in the 2-1 win over Selangor in the first post-war Malaya Cup final.
​
Skipper Kwan Soon Teck was the hero when he headed in the winner at the Victoria Institution ground in Kuala Lumpur. Negeri Sembilan won the replay after the first final in Seremban ended 1-1.
James said his father also represented Malayan Chinese in football and was a state cricketer. He also played hockey, alongside another Old Paulian, the great Lawrence Van Huizen.
Van Huizen's son, Stephen, an Olympian and former national hockey coach, was the Form Five classmate of James and David in 1975.
James represented SPI in cricket, swimming and as the school chess champion represented Negeri Sembilan in inter-state tournaments.
He said his father was a well-known businessman whose company, Yoon Hin Sdn Bhd, at Jalan Rahang, was one of the largest wholesalers for rice, flour, sugar, canned foods and imported liquor.
James said his late parents raised their children at their Jalan Hose home in an atmosphere that centred around "family, community and faith". His father died in 1993 aged 67 while his mother Goh Lian Hong died in 2007 at 75.
The Choong brothers and sisters left for Sydney to further their studies between December 1976 and 1982. In Sydney, the brothers formed their own cricket team that included Malaysian Chinese students or young adults and played social games against the Indian or Sri Lankan teams.
All of them graduated from the University of New South Wales.
After graduating in medicine in 1993, Michael went to the UK, where he met his English wife Beverley, who is also a doctor. Today, they have a practice in Kent, England.
In their early days, Michael was into athletics and swimming and Beverley, a netball player.
They hope their sons, both mathematics graduates, will compete together in the modern pentathlon at the Paris Olympics in 2024.
Joseph first represented Team GB at the 2016 Olympics in Rio, finishing 10th while Henry has competed at the 2014 Summer Youth Olympics.
(In the modern pentathlon, five sports are combined into one competitive discipline: swimming, fencing, horse riding, shooting and running. The swimming, fencing, and horse riding are completed separately, but the shooting, which is done with laser sights, and running are combined into one event).
James said the sporting and academic excellence of the young Choongs were the result of hard work and resilience instilled by the elders.
​
Joseph's paternal grandfather, Choong Yoon Chong, (standing, second from right) made history by being in the Negeri Sembilan football team that won the Malaya Cup for the first time in 1948. (James Choong pic)
Choong siblings (L-R): Megan, David, James, Michael and Anastasia. (James Choong 2015 pic)
A family portrait taken in 2015 when the entire family visited their ancestral Hakka home in Meizhou in China. (James Choong pic)
James in the arms of his mum at Hose Road in Seremban where the family lived for decades. (James Choong pic)
​
"Joe is not only a world champion but a simple, humble young man and his speech after his win when he mentioned his brother, his parents and grandparents is a reflection of his maturity, love, respect and gratitude for his family," he said.
James, who was at the Rio Games to support Joseph, said it was unfortunate family members could not be with him in Tokyo due to the Covid pandemic.
Frankie D'Cruz is a Multi award-winning journalist