Story of O.P.A. Golf games: As I know it
By Philip John Siow, class of 1948, (Founder Committee Member)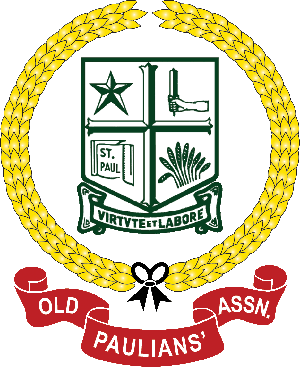 Old Paulians' Association
Seremban
Class of 86 Rally in Solidarity with ZOPA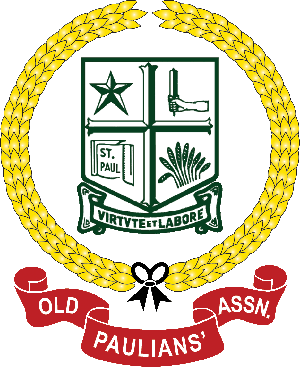 Like in 2020, this year too, the pandemic prevented the old boys from gathering for the Annual Old Paulians Association dinner, customarily on the first Saturday in the month of September. However, the odds whether great or small were stacked, for the Class of 86 nothing could stop them from holding this customary tradition by organizing instead a ZOPA or Zoom Old Paulians Association meet on the 4th of September 2021. A good 85 former students that left school in 1986 joined by a few former sixth form girls participated in ZOPA. Some of them hailing from USA, Switzerland, Hong Kong, Australia, China, UAE, Singapore and Indonesia, indirectly giving a feel of an international gathering.
​
The event was facilitated by Asohan Satkunasingham, who is also the event's co-organizer. They were feted with talks ranging from wines, giving back to society, career transformation journey and cryptocurrency by Anthony Yeong, B. Ganeish, Khoo Boo Hian and Mohamad Ridza respectively. A special address from the current Principal Mr. Kalaiselvam Muniandi, made the event even memorable. He spoke in great length of the school's initiatives including the revival of the school's hockey being an epitome of its sports. He further emphasized that the Class of 86 is a fine example of how former students could contribute back to their Alma Mater.
​
Past memories were rekindled when the participants were treated to a montage playing to the tune of the School Rally and Victory March to showcase the journey of the Class of 86 since leaving school until capturing the various OPA gatherings over the years.
​
According to Michael Joseph, "It's a moment to cherish the flame of friendship built over the last 40 years kept lighted by networking and the creative activities during ZOPA was engaging."
​
As for Aldrin, he added by saying, "we believe in the spirit of good fellowship, hence our bonding during school days has kept us closely knitted until today."
​
For Bob Siow from Australia, he thanked the organizing team to bring and gel everyone together. Although by tradition a physical gathering is organized yearly, but due to the current circumstances, zoom managed to reconnect and add fun for everyone.
​
Another of its organizer's Tan Yin Pin said that the organizing of the event this year was much challenging in comparison to the past years since we had to ensure the meet over zoom was engaging enough as usually done on a physical meet. The participation from various countries did pose a challenge due to time zone differences but the spirit of the fellowship kept all odds aside, echoing the School's Victory March.
​
At the conclusion of the zoom meet, the experience was refreshing, worthwhile and I wish to thank everyone who took the pain and efforts to participate, added Tan.
​
In every storm lies a pace of calm and we hope to see everyone in the physical OPA scheduled on 3rd September 2022. Keep the date booked in your calendar.