Story of O.P.A. Golf games: As I know it
By Philip John Siow, class of 1948, (Founder Committee Member)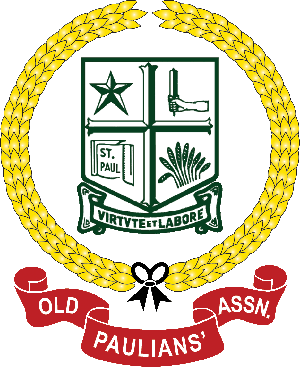 Old Paulians' Association
Seremban
Rev. Bro. James Macken Memorial
-

Another Moment in Paulian Hisotry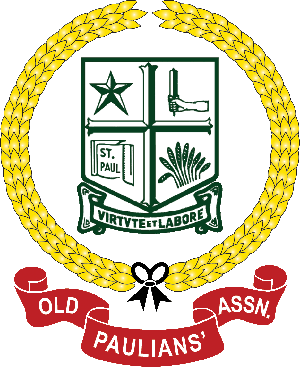 All that brought them was a passion for the Alma Mater anda love for a revered teacher
Paulians new and old captured in a moment of history
Some of the large and passionate group who had gathered
to celebrate the event
It is a sight to beholden – a proud symbol of a brilliant heritage
The Declaration that the Buildings in SPI Primary will henceforth be called Rev. Bro. James Macken Building,
Rev. Bro. Isidore Albert Building and Rev. Bro. Lewis Edward Building.
Heritage and history brought to live to be in Paulian thoughts each day
The Bro. James Macken Memorial Event held at St. Paul's Institution primary on 21st April 2012 was a unique event, probably one that has no parallel in the history of SPI. Jointly organised by the Old Paulians' Association and the Board of Governors of SPI primary and secondary, the event was aimed at remembering Bro. James Macken in SPI, a school to which he gave so much of his life, energy and passion to. The primary school volunteered to host this event to recognise Bro. James' contribution for single-mindedly overseeing the construction of SPI primary in its current site. Mr. Siva at the primary school office who had also served in SPI under the leadership of Bro. Felix and Bro. James clearly remembers the days and nights Bro. James would spend overseeing the construction of the SPI primary school between 1979 and 1980. Such was his passion and commitment to St. Paul's Institution.
​
The late Rev. Bro. James Macken, FSC. was the 18th and longest serving (1975 – 1991) Brother Director of St. Paul's Institution, Seremban. He served as a teacher, Sub-Director and the Director of St. Paul's Institution for a total of 22 years. The legacy of his leadership and contribution is highly significant and is remembered by thousands of Paulians he taught and inspired during SPI's Jamesonian era.
​
When the event was first conceived there was a lot of apprehension about how it would be received by Paulians, and the teachers who served with him, particularly since it was being held in SPI primary, however on April, 21st about 250 passionate young and old Paulians, and friends turned up to make it a resounding success.
​
BJM Memorial Celebration was officiated by Rev. Bro. Felix Donohue, FSC and attended by a host of other special people including;
​
1. Tan Sri Dato' Chan Choon Tak and members of the SPI primary school board
2. Members of the SPI secondary school board
3. Mr. David Wee, President of OPA and members of the Management Committee
4. Ms. Lucy Ratnam, Principal SPI Secondary and teachers
5. Ms. Zakiah, the Acting Head of SPI primary and teachers
6. Past principals of SPI Secondary – Mr. Kenneth Kulasingham, Mdm. Yap See Moi
7. Past Heads of SPI Primary - Ms Jeyadhevi Subramaniam, Mr. Chen Ah Keng and
8. Past teachers of SPI primary and secondary