Story of O.P.A. Golf games: As I know it
By Philip John Siow, class of 1948, (Founder Committee Member)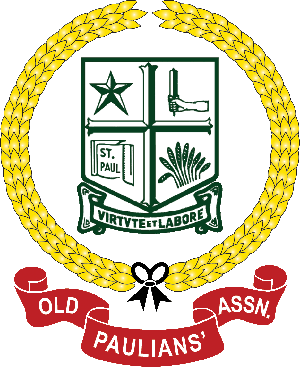 Old Paulians' Association
Seremban
In early 2020, a few of us Paulians got together and initiated a program to aid needy students. The aim was to provide assistance throughout the year to ease their financial difficulties. The students would be selected by the school. Our request was that these students must show interest in the studies and attend classes regularly.

We sought and obtained the assistance of the Old Paulians' Association (OPA). We had intended to start off small but when St. Paul's Secondary and Primary heard about the program, they requested we sponsor 38 and 30 students respectively. Thus, we decided that the secondary students would receive RM100 per month and the primary students, RM50 per month.

We contacted our classmates in the Class of 78 and managed to raise RM25,405 sponsoring 38 students in the Secondary and 30 students in the Primary. In early March of 2020, we handed over RM7,600 to St. Paul's Secondary and RM3,000 to St. Paul's Primary. Then came the MCO. As the students had been away from school we made one more disbursement in November and handed over RM7,600 to Secondary and RM3,000 to Primary.

In 2021, we raised RM8,400. Since many of the classes were conducted online, we only made one disbursement to Primary amounting to RM3,000. In March this year, we have presented a cheque for RM6,000 to the Principal of St. Paul's Secondary, Mr. Kalai, and RM3,000 to the Principal of St. Paul's Primary, Mr. Santhanasamy.
​
We anticipate that this year will see the return to physical classes and so we shall need more funds to continue with this program. Hence our Student Welfare Fund Charity Dinner which will be held on 25th June 2022 at the Lucky Palace Restaurant, Seremban. Tables for 10pax are priced at RM2,000 each. We hope that you would attend and support this cause. In the event that you are unable to attend, contributions in cash or in kind would be much appreciated. All cash contributions may be deposited directly into "Persatuan Bekas Murid St. Paul" account with UOB (1313015527). Kindly indicate Student Welfare Fund (SWF) in the reference box. This account is maintained by the Old Paulians' Association.
Chan Wei Jun, youngest donor with Steven Chan, OPA President.
Successful auction bidder of the Badminton racket donated by Dato' Lee Chong Wei.
It's all in a good cause.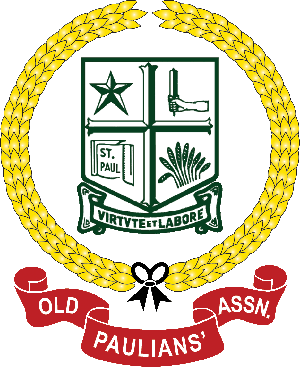 C78 Student Welfare Fund Donors
C78 SWF Charity Dinner Donors
Scroll to view the full list