97th Annual Reunion Dinner 2023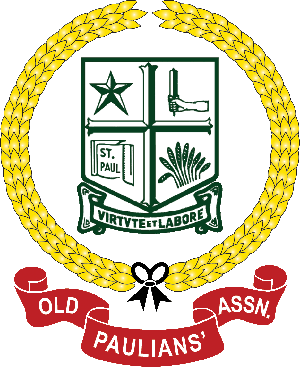 The much look forward happening for 2023, The OLD PAULIANS' REUNION DINNER was held on the 3rd September, 2023. Same as in previous and future years, the date will coincide with the 1st Saturday of September so that it will be easier for all Paulians to remember and earmark this important date in their calendar.
For many, this yearly event is a significant time for catching up with fellow Paulians, renewing acquaintances, fellowship and camaraderie, amid the fun, joy and celebratory mood. This year the total number of attendees are more than 1350 people comprising of Paulians, their spouses, family members, invited guests and friends, some coming from as far as the USA, United Kingdom, Australia, China, Hong Kong and neighboring countries Singapore and Thailand.
Among the VIPs and dignitaries who took precious time to join us are, the Most Reverend Archbishop Julian Leow Beng Kim, YB Anthony Loke Siew Fook, Transport Minister of Malaysia, YB Cha Kee Chin, MP for Rasah, YB Nicole Tan Lee Koon, State Executive Councilor, Dato' Seri Lee Tian Hock of Matrix Concepts Holdings, Presidents and Exco members of other Lasallian Alumni and Associations.
The event began on time with everyone altogether singing in faithful patriotism and harmony, Negara-ku our National Anthem, followed by the welcoming speech and address by OPA President, Mr. Steven Chan Weng Choy. Next the singing of the School Rally was led by OPA Exco Committee in true Paulian tradition with the signature gusto and style. A toast to HRH The Yang Di Pertuan Besar Negeri Sembilan was led by our President, and a toast to our Alma Mater was led by Mr. Ng Yee Tim, and a toast to all our Guests was led by Mr. Gerard Chan Hon Weng.
The guests were entertained to the Indian Welcoming Drums, Diabolo Performance, and 24 Chinese Drums Performance by SPI Secondary School"s students. The Live Band " Ramesh and Partner " played lively music and popular songs for the evening. Some enjoyed the music and songs so much that they took to the floor to dance with their partners, swinging and gyrating gracefully to the rhythmic beats of the music. The MC for the evening, Mr. Gerard Ratnam did a very good job in managing the flow of he event and keeping the party happy and at ease with his witty comments and oratory skills.
The menu was a sumptuous full course Chinese dinner while for some others, vegetarian and halal meals was specifically served based on their prior request. A word of thanks and appreciation to the management and staff of The Regent Hall, Seremban for the delicious food, excellent catering, professional services and for providing the spacious venue, lighting and sound equipment.
Among some of the highlights of the event, The Mr. Ng Yee Tim Challenge Trophy Award was presented to OPA. The Tan Sri Dato' Chan Choon Tak Award 2023 was presented to Khairil Ameerul Bin Abdul Rasheed. OPA Scholastic Achievement Awards Recipients are Chee Wen Feng (SPM 9As), Yam EE Hann (SPM 9As, 1B), Lim Weng Kean (SPM 11As 1B), Kalpana A/P S Arumugam (SPM 9As) and Kanchana A/P S Arumugam (SPM 9As). OPA Congratulatory Awards Recipients are Sunny Wong Chuo Shyan (P.J.K.), Dato' Dr. H Krishna Kumar (D.B.N.S.), YB Cha Kee Chin (MP Rasah), YB Anthony Loke Siew Fook (Minister of Transport, MP for Seremban, and State Assembly Representative for Chennah Constituency), Dr. Lee Kong Hooi (PhD). The 97th Anniversary Cake Cutting Ceremony ensued on stage with invited VIPs, the OPA president and Exco members.
Another highlight of the event. Congratulations to the Class of 1973 for celebrating their 50th Year Golden Jubilee with us. To commemorate the event a contribution of RM 100,000.00 for a project nominated by the school was pledged by the Class of 1973 group. Furthermore a full tuition fee scholarship at Epsom College, to be called the Paulian Class of 73 Epsom Scholarship be offered to the best SPM student.
Congratulations also to the Class of 1998 for celebrating their 25th Year Silver Jubilee with us. We appreciate your fellowship and gratitude to our Alma Mater.
Last but not least a big thank you and appreciation to all who have contributed one way or another to this event. We could not have made it without your support. Please keep well and stay healthy. Remember always.... the 1st Saturday of September. See you all again.