Appeal to help paralysed Paulian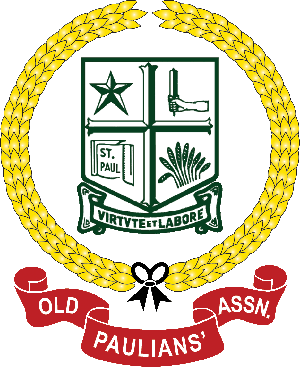 Fellow Paulians and well-wishers
The Old Paulians' Association (OPA) appeals to Paulians and well-wishers to assist an incapacitated alumnus who is desperately in need of financial aid.
Mr. Vincent Lee Yeow Pong, from the Class of 1988, is paralysed, bedridden, stricken by speech impairment and bleeding on the right side of his brain.
A dreadful fall from the stairs of his home on August 2nd caused his misery, leaving his family helpless, with no one to fend for them.
Vincent's wife, Madam Wan Sau Teng, herself is a "OKU", having suffered disability after an accident many years ago that also affected her memory.
The family is saddled with severe financial difficulties as Vincent, who worked as a marketing agent, was the sole provider.
Since the 3rd Movement Control Order, Vincent has been jobless, causing his savings to dry up.
Vincent's house in Taman Bukit Kaya is in danger of being auctioned off by the bank as he is in arrears of six months' instalments on his home loan.
His family members are also in a bind over transporting Vincent for his regular acupuncture treatment.
Vincent has been very helpful and supportive of the OPA, often providing great ideas especially on matters pertaining to the betterment of our alma mater.
He was the deputy chairman of the Parent-Teacher Association of SPI (Secondary) and sits as a member of the Board of Governors of the school. Both his sons, aged 13 and 17 are currently studying in SPI (Secondary).
In the spirit of caring and solidarity, I urge Paulians and well-wishers to rally to the aid of Vincent and his distressed family and pull them out of their sorrow.
Contributions for Vincent's medical and rehabilitation expenses and his family's needs can be channeled to: Old Paulians' Association, UOB Bank, Account: 1313015527
Kindly email your bank-in slip with your name and address to accounts@paulians.my for a receipt to be issued.
​
OPA President Steven Chan Weng Choy and Treasurer, Dato' Lai See Ming visiting Vincent Lee.
Total Amount of Donation


RM 78,775
Once again thank you for your immense support! This fundraising campaign is now closed. Proceeds have been fully disbursed to Vincent Lee family.