Donation Drive for Mr Vincent Lee
(List of Donors)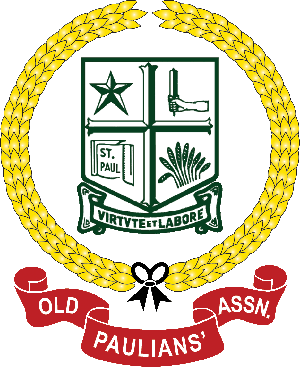 From the desk of OPA President:
You heard the cry for help and reacted magnificently.
​
Thank you for being so refreshingly loving and giving as a person. Over 200 well-wishers rallied to donate toward the medical treatment of Old Paulian, Mr. Vincent Lee, and his financially ravaged family. The Old Paulians' Association (OPA) has collected RM 74,874.85 since September 1, 2021, when the fundraiser was launched. Others have contributed directly to the family's bank account.
​
It is heartwarming to note that Vincent's family will not lose their house as RM21,500.00 has been paid to UOB Bank on their behalf to settle the outstanding arrears plus interest on his housing loan.
​
The OPA will make plans to transfer the balance to Vincent's family once the final contribution amount is finalised on October 20, 2021, when the fundraising campaign will end.
​
The campaign has seen the kindness of special people like you who help change lives, lift the helpless, and make the world a better place.
​
I sincerely wish to thank the big-hearted donors for their overwhelming support for Vincent, our comrade from the Class of 1988.
​
Your willingness to help those in distress is admirable, as well as phenomenally altruistic and compassionate.
​
Thank you for your donation and your association with our cause.
​
A tearful Madam Wan Sau Teng, Vincent's wife and herself a OKU, in thanking donors for their infinite generosity, said the touching gesture has given her family strength in the face of adversity. Vincent, an ardent supporter of OPA, is alert and he has conveyed his sincere appreciation to all of you for your concern and benevolence.
​
Paralysed, bedridden, stricken by speech impairment and bleeding on the right side of his brain, Vincent is making slow but steady progress in his condition.
​
He was hospitalised in Hospital Tuanku Ja'afar on three separate occasions due to internal bleeding and other complications but thankfully he overcame it and was discharged.
​
Arrangements have also been made by the OPA vice president, Dr Mahadevan, for Vincent to undergo rehabilitation.
​
Let us continue to keep him in our prayers in the hope that he will be blessed with a miracle and be back to his usual self again.
​
Love and kindness always make a difference and both the receiver and giver are blessed.
​
Warmest Regards,
Steven Chan
Please scroll to see more