Story of O.P.A. Golf games: As I know it
By Philip John Siow, class of 1948, (Founder Committee Member)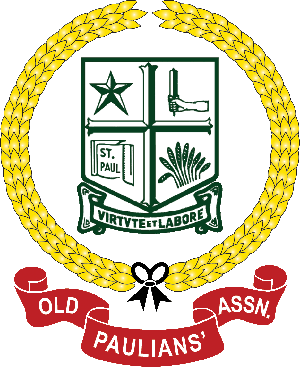 Old Paulians' Association
Seremban
Demand for Tickets is overwhelming. Thank you for the strong support!
Dear fellow Paulians and friends,

In early 2020, a few of us Paulians got together and initiated a program to aid needy students. The aim was to provide assistance throughout the year to ease their financial difficulties. The students would be selected by the school. Our request was that these students must show interest in the studies and attend classes regularly.

We sought and obtained the assistance of the Old Paulians' Association (OPA). We had intended to start off small but when St. Paul's Secondary and Primary heard about the program, they requested we sponsor 38 and 30 students respectively. Thus, we decided that the secondary students would receive RM100 per month and the primary students, RM50 per month.

We contacted our classmates in the Class of 78 and managed to raise RM25,405 sponsoring 38 students in the Secondary and 30 students in the Primary. In early March of 2020, we handed over RM7,600 to St. Paul's Secondary and RM3,000 to St. Paul's Primary. Then came the MCO. As the students had been away from school we made one more disbursement in November and handed over RM7,600 to Secondary and RM3,000 to Primary.

In 2021, we raised RM8,400. Since many of the classes were conducted online, we only made one disbursement to Primary amounting to RM3,000. In March this year, we have presented a cheque for RM6,000 to the Principal of St. Paul's Secondary, Mr. Kalai, and RM3,000 to the Principal of St. Paul's Primary, Mr. Santhanasamy.
We anticipate that this year will see the return to physical classes and so we shall need more funds to continue with this program. Hence our Student Welfare Fund Charity Dinner which will be held on 25th June 2022 at the Lucky Palace Restaurant, Seremban. Tables for 10pax are priced at RM2,000 each. We hope that you would attend and support this cause. In the event that you are unable to attend, contributions in cash or in kind would be much appreciated. All cash contributions may be deposited directly into "Persatuan Bekas Murid St. Paul" account with UOB (1313015527). Kindly indicate Student Welfare Fund (SWF) in the reference box. This account is maintained by the Old Paulians' Association.
Law Fung Chiaw
John Chacko
Geoh Swee Kee C80
Lim Chin Chai C79
Thomas Liew Teng Yick C80
Kee Thuan Boon C80
Gerald Gibbs (C71)
Soffian Sta Maria Bin Abdullah (C71)
Marappan a/l Sinnappan (C71)
Thavarajasingam Selvarajah (C71)
Yong Meng Sang (C71)
Leong Kong Foo, Philip @Leong Yoong Hing (C55)
​
Christopher Koh (C71)
Jayendra N. Markandu (C2000)
Saravanan @ Prabua/l Sundari Segram (C93)
Selva Raj a/l Nallpiyah (C93)
Christopher Kanny (C93)
Nanda Kumar a/l Kanapati (C93)
Poovendran Tanavalasingam (C93
Faizal Bin Alias (C93)
Ravi a/l Subramaniam (C93)
Sun Yew Ng (C78)
Kalaiselvam a/l Muniandi (SPI Sec Principal)
Harbindar Singh a/l Pajan Singh (C95)
It is with heavy hearts that we announce the passing of Father Christopher Lee (Paulian Class of 1982) on 14 June 2022.
​
May his soul Rest In Peace.
Thanks for all your support thus far for our Paulians' Student Welfare Charity Fund. Thank you to everyone who has funded, shared and gotten involved and for this we are so grateful for your support!
We want to keep you posted on what we have accomplished so far. As of today, we have sold over 20 dinner tables for our Charity Dinner Event and we hope to reach our new target of 30 tables soon. Besides, we have also received in excess of RM36,000 in direct contributions, which is in addition to Messrs. ECM Libra Foundation generous offer for a RM36,000 one to one matching donation. Therefore, the figure doubles and with more donations expected to come in. Your support is absolutely inspiring!
We are very excited to get this campaign off the ground. We are determined to meet and hopefully even exceed our goal, but we can't do it without you. Please kindly share this with your classmates and friends to encourage them to join us for our Charity Dinner on 25th June or to make a contribution to this cause.
We're doing this for our needy and deserving students particularly whose families have suffered and struggled with the various repercussions of the pandemic. Thank you for everything!