Story of O.P.A. Golf games: As I know it
By Philip John Siow, class of 1948, (Founder Committee Member)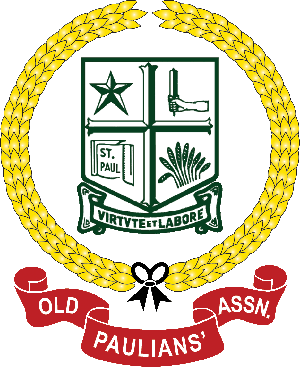 Old Paulians' Association
Seremban
Committee of Management 2023/2025
OPA Annual General Meeting 2023
Date: Sunday, 26 March 2023
Time: 11.00 am
Venue: Paulian House,
324-1, Taman Bukit Kaya, Seremban
The Students Welfare Fund - Disbursement of students allowances for Jan & Feb 2023 for both SPI (Sec) & SPI (Pri). The OPA President, Mr Steven Chan & Vice President Mr Gérard Chan presented the cheques to the respective Principals, Mr. Kalaiselvam and Mr. Santhasamy on 8 February 2023.
It was also an opportune moment to catch up with both the school heads to discuss on other school development matters. Thanks to all your generous donations and support for the Fund, we are able to continuously provide food and other assistance for all our deserving under privileged students.
For the year of 2022, a total amount of RM24,000 have been disbursed to SPI (Sec) and RM12,000 to SPI (Pri). 30 students from the Secondary school received RM100 per month while 30 students from the Primary school received RM50 per month.
Y.B. Cha Kee Chin
Chandramohan Arumugam
Danny Tan Kim Chew
Anthony Kan Kwong Lak