Story of O.P.A. Golf games: As I know it
By Philip John Siow, class of 1948, (Founder Committee Member)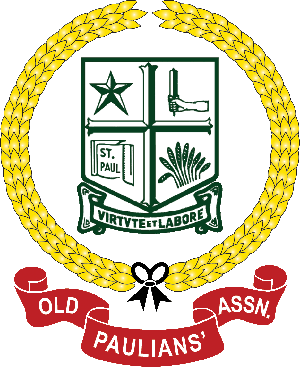 Old Paulians' Association
Seremban
Bro Felix Donohue Student Welfare Fund
The Brother Felix Donohue (BFD) Student Welfare Fund was initiated in 2010 by the Class of 1970 in conjunction with their 40th anniversary since leaving their alma mater. This was a private initiative to provide financial assistance to needy Form 6 students of SPI with academic potential through the Old Paulians' Association. The recipients are selected based on their academic achievement and their family income.
Recipients of BFD Welfare Fund 2020, with Pn. Zainah Musa, Form 6 Senior Assistant (centre) and Pn. Hjh. Fadzalah Hj. Khamis, Form 6 Students Affairs (3rd from left)
Financial assistance in the form of cash grants provide aid to the students to assist in expenses such as food, transport and lodging. Mr. Chia Kwoon Meng was instrumental in this initiative and he has never forgotten his background and hardship years. Over the years, contributions to the fund came from local Paulians, as well as Paulians residing overseas especially in Singapore, Australia, Canada and New Zealand.
The Fund is being managed by the OPA and has aided many deserving and needy students since its inception. Many of these students have gone on to local Universities, both Public and Private, to further their education.
About RM30,000 is awarded by the fund annually and we would like to appeal to members for a cash contribution to top up this fund so we can continue to support needy Paulians in St. Paul's.